Books
The Roots of Inequality
This wonderful book will take you on a journey through the millenary history of inequalities between genders, ethnicities and social statuses that have remained almost intact to this day, without being able to be eradicated completely. We will deal with interesting topics on how to put an end to this practice that affects us all, but in a great percentage to women.
It is a book for everyone in general, especially for mothers and fathers who want their children to have a full life, based on love and mutual respect. We will not face Inequality, which millions of women had to face in order to leave their legacy to humanity. This beautiful work is a tribute to all those women who faced with gallantry to demonstrate their ability, intelligence and knowledge, thus changing the history of the world.
Coming soon
Already available in the following language
The Day I Decided to Rise from the Ashes
In this wonderful work you will find the best tips to help you get out of any toxic relationship that has kept you presiding over your freedoms, that is taking a toll on your peace and mental health, as well as that of your family. By immersing yourself in it, I can assure you that when you get out, you will not be the same person who started this path of liberation. Here I teach you how to carve a path for yourself, how to resurface after being in the deepest despair, how to build your own castle with the stones you find on your way.
By accepting to enter here your life will be a before and after and you will never want to return to the darkness that kept you prisoner, that kept you prisoner, where you only breathed but did not live. From here on another life will begin that will take you on the road to happiness, on the road to fulfillment.
Coming soon
From pain to fullness
I promise you that by immersing yourself in these wonderful pages, you will find all the necessary guidelines to transcend from a dimension of pain and suffering to transform your life into love and fulfillment. These pages are written by a person who went through the darkest moments of his life and had the strength to get out of the deepest waters of the darkest ocean.
In this book you will find key words of encouragement that will make your daily life easier to cope with the grief caused by some kind of loss, leading you to be a resilient person who will transform the adversities that life presents to you. Because only those who know suffering are able to live and feel happiness in fullness, to see life with different eyes, to value life in a different and complete way.
Coming soon
Already available in the following language
My History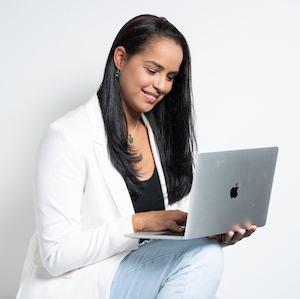 A little bit about me,
Although I have always felt that I belong there, in every country I visit, I am a citizen of the world, born in the Dominican Republic. Yes, right there where the discoverer of America Christopher Columbus exclaimed "It is the most beautiful land that human eyes have ever seen". And the truth is that the city of La Vega Real, even its valleys and plains continue to fascinate with its beautiful sunsets.
I had a wonderful childhood, surrounded by my siblings and family and I still remember how happy I was enjoying the simple things in life, like running through its small streets in complete freedom with my little friends, moments so pleasant that we lost track of time, and I still remember with love, the scoldings of my grandmother. What times those were!
The truth is that time runs in a hurry, already in my adolescence I had the privilege and good fortune to move with my maternal family to Europe, more specifically to Zurich, Switzerland. Country and culture very different in every way from where I come from. Although it was not easy to adapt to such a cold climate, to languages I did not understand, and without those beautiful sunsets, as if taken from a painting by Guillo Perez, I decided to embrace, to assume with determination to insert myself in the culture, the language and everything related to this beautiful country that welcomed me as its own.
This story will continue...